Active strength training or stress exposure can enhance or overdo a tissue, it depends on the dose. And the appropriate dose will vary depending upon the tissue, joint position, volume, etc.
For example, if I want a tissue to get better at producing force, it has to be in a position to do so. Think about an elbow bent at 90 degrees. The elbow can easily work in both ways. Now, hyperextend that elbow and ask it to work. It becomes more difficult/impossible depending upon the leverage the muscles have to do work.
I can still load that hyperextending elbow (that can't actively do work) and it/the tissue will still experience stress. This is stress exposure. (Perhaps think "passive strength", simply an improvement in the quality of the material and not what the material can do…)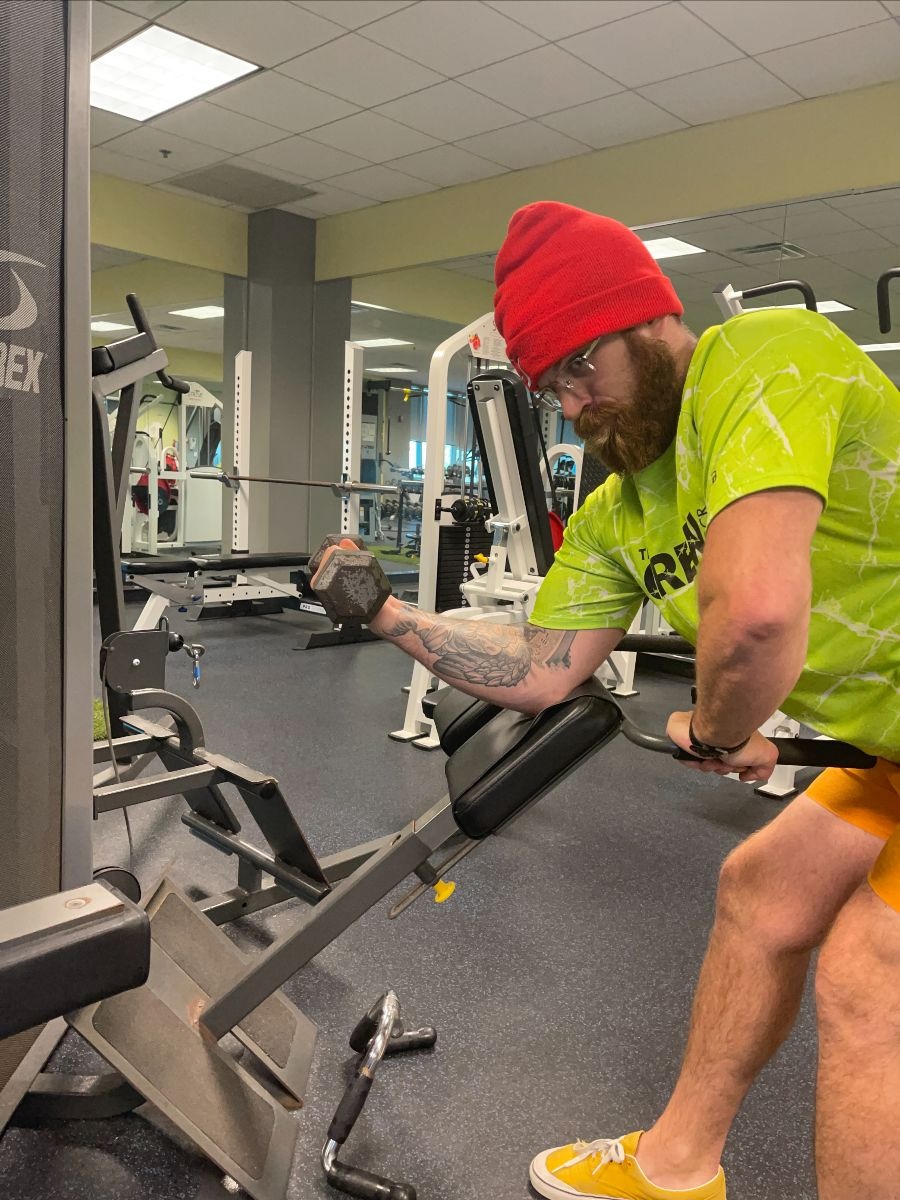 Joint Position where the muscle can work.
The muscle is experiencing the stress of the dumbbell and can actively fight back because of the elbow bend.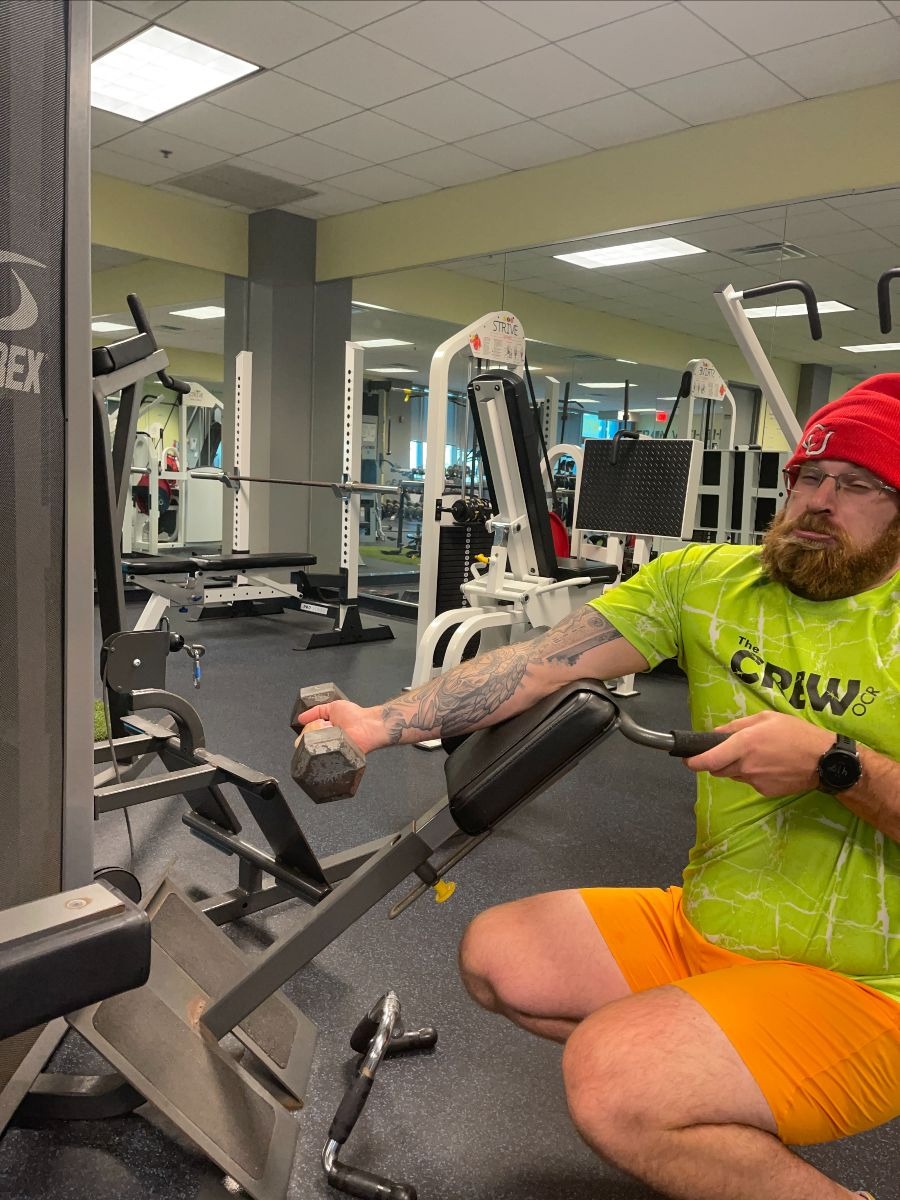 Joint position where muscle CAN'T work (well).
The muscle is still experiencing stress but can't really do anything about it.
Both can have adaptive or maladaptive effects but both have different good and bad doses. It depends on what you want out of the training and stress.
This was the finger question: what is happening when our finger joints get hyperextended? They lose the leverage to actively work but they still see stress. This is necessary for those positions we find ourselves on the wall like full crimps, etc. but they come at a higher cost because of the joint position and inability to actively produce force.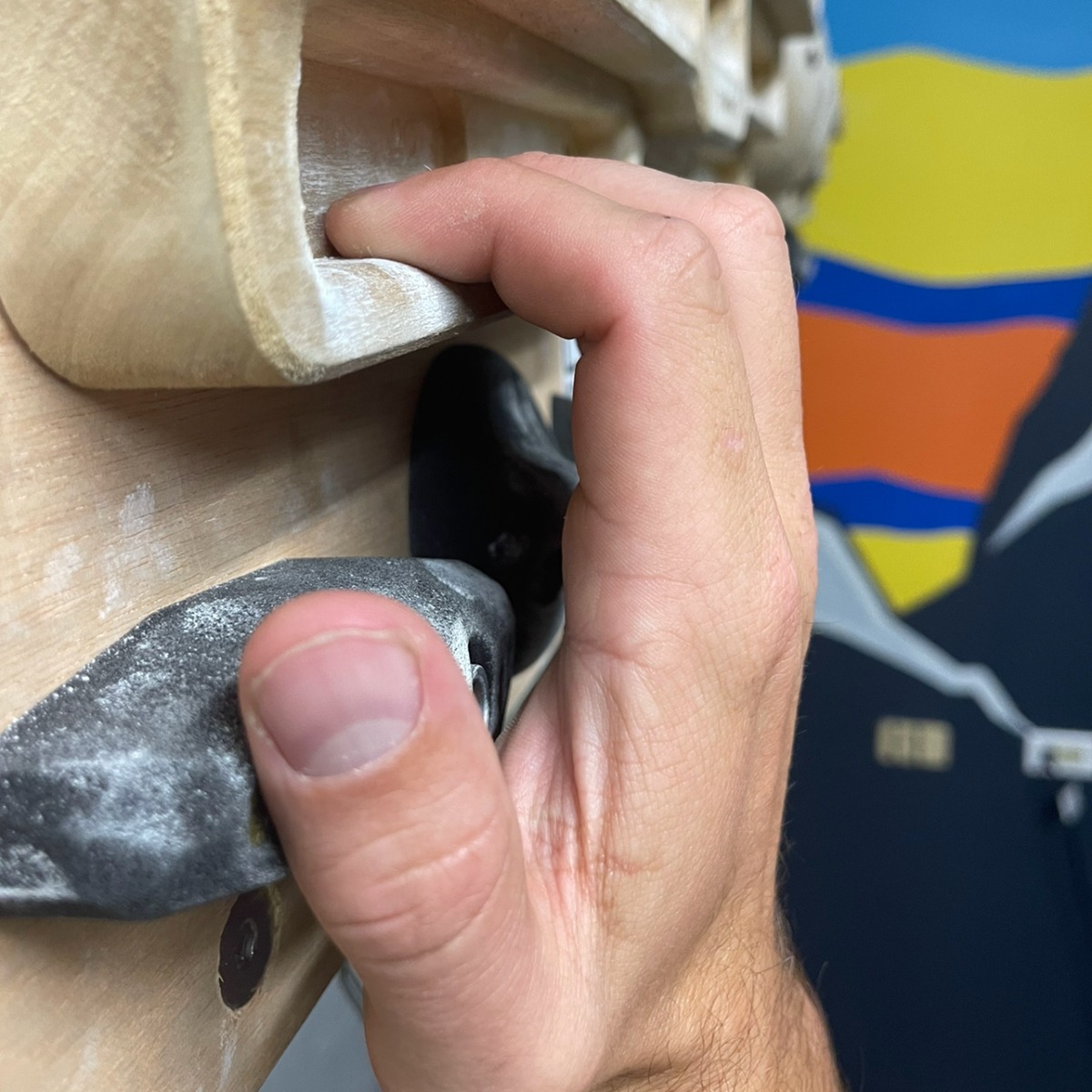 Joint Position where the muscle can work.
The fingers slightly flexed (bent) position allows the muscles to really pull and actively work.
Joint position where muscle CAN'T work (well).
Speaking to the fingertip joint (the DIP Joint) it is hyperextended, you can see the wrinkles just before my fingernail. This position doesn't allow for that part of the finger to actively work. It is just experiencing the stress but can't do anything to fight back.
A more force-producing position may be an open hand position where the joints are more flexed, etc.
Neither is "good or bad". But, each has a different reason and appropriate amount of use that makes sense. A general answer would be to probably spend the majority of your time in strength training land with the joint positions that can actively work. Then, micro dose the stress exposure when appropriate. You NEED to do it, but it is also easier to overdo.
If you would like more info, please feel free to contact us today, and don't forget to follow us!