Rock Climbing Performance
Spray Climbing Performance is Berk's County's newest training facility for education, development, and community for the sport of rock climbing.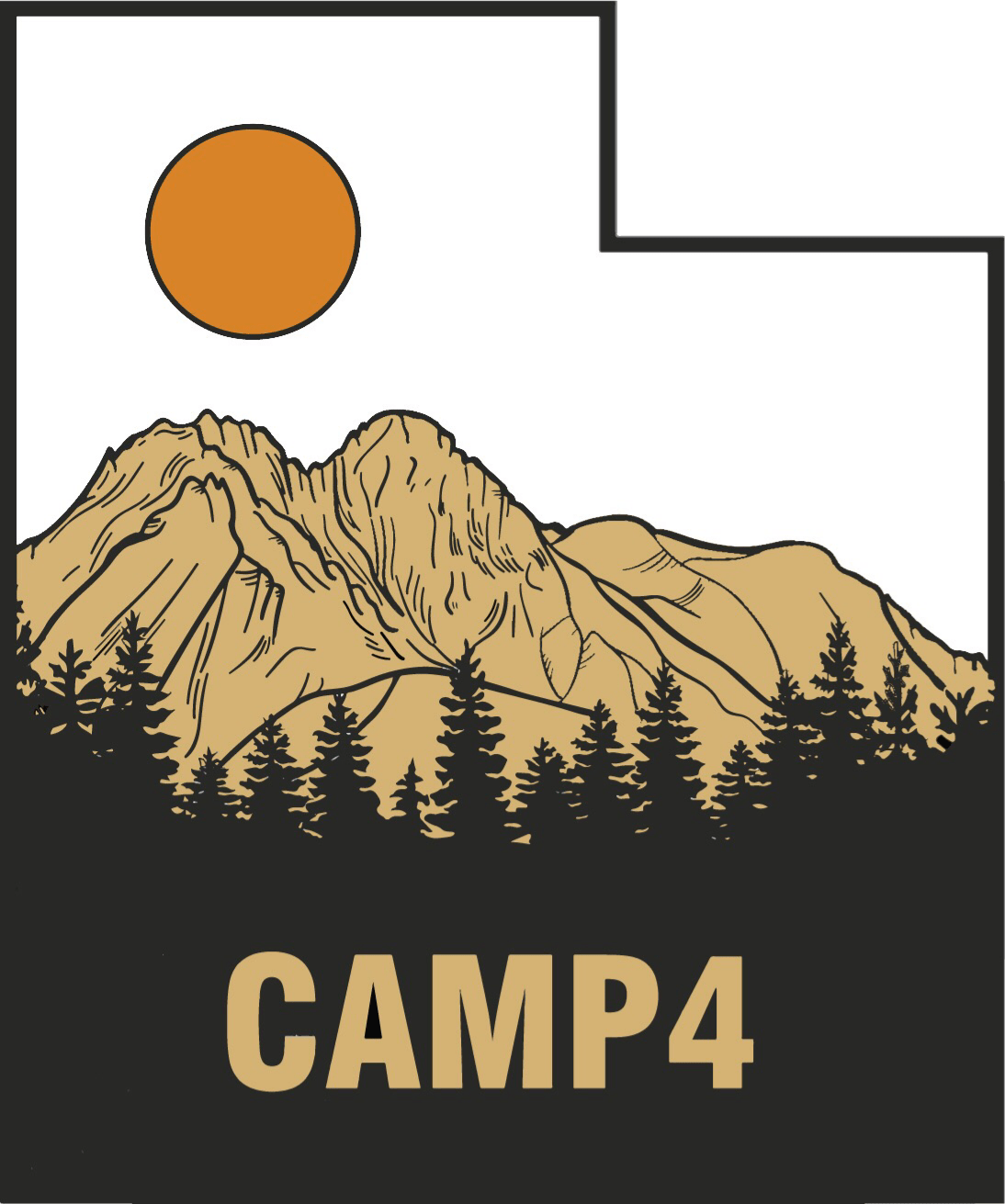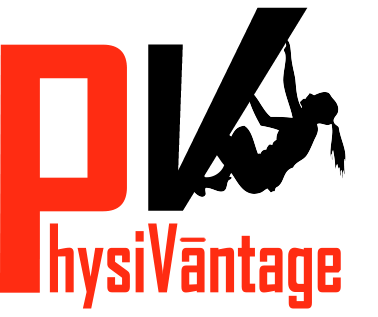 The Spray Climbing Performance Center's mission is to provide climbers of all experience levels with the training tools and education to maximize their physical potential and extend their climbing years through injury prevention.
As the sport of climbing grows, Spray will educate and safely introduce new climbers and outdoor enthusiasts to the challenging physical and mental aspects of rock climbing that provide a thrilling outlet for exercise.
Spray members will solidify and amplify the local community's love for rock climbing and adventure.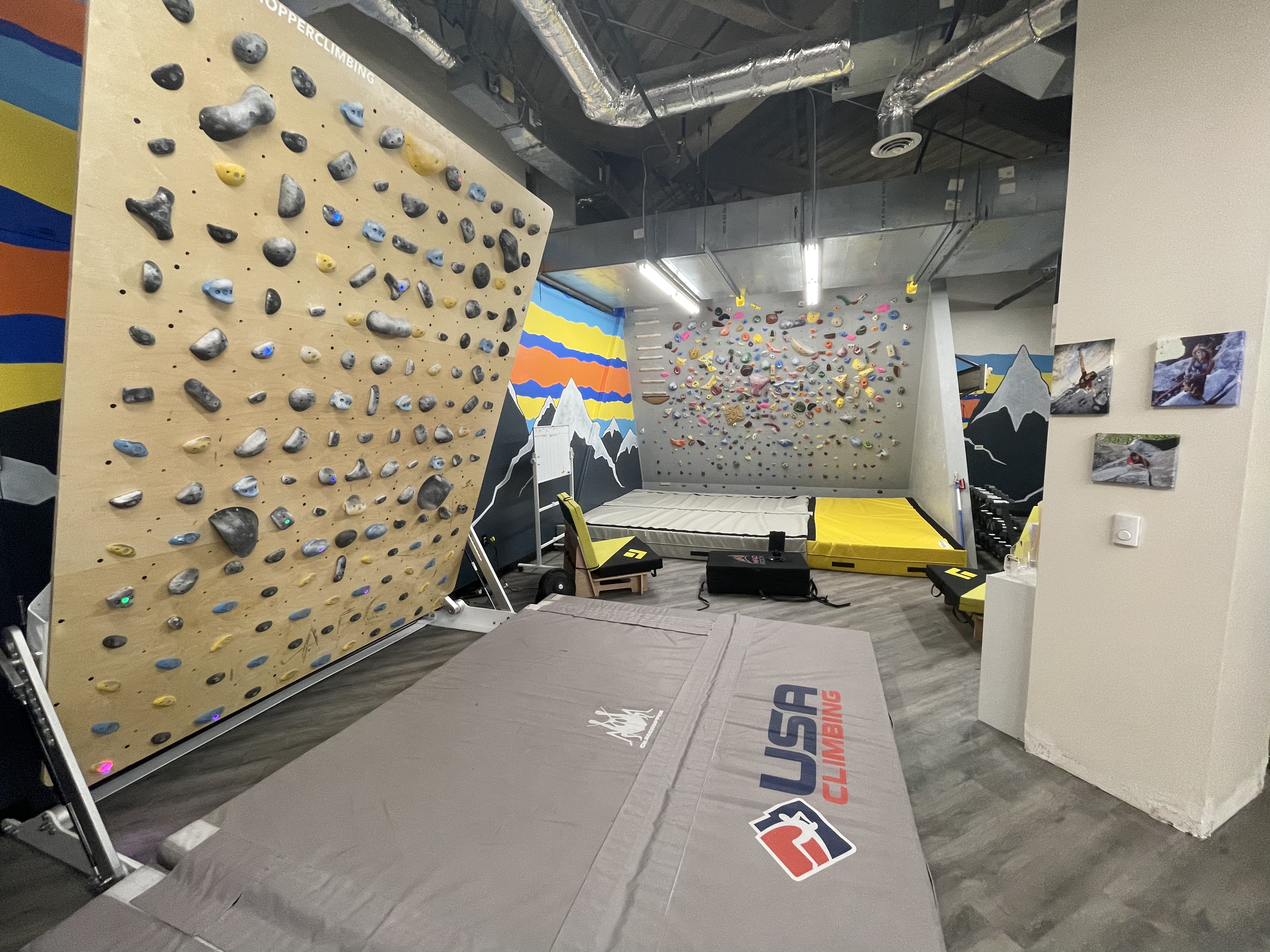 Grasshopper Adjustable LED Systems Wall
The Grasshopper wall is the latest out of Salt Lake City, UT and the official training wall of Team USA. The board adjusts from 10-50 degrees in under a minute with the help of a friend. The app lights up the wall with an ever growing list of over 1000 boulder and endurance problems!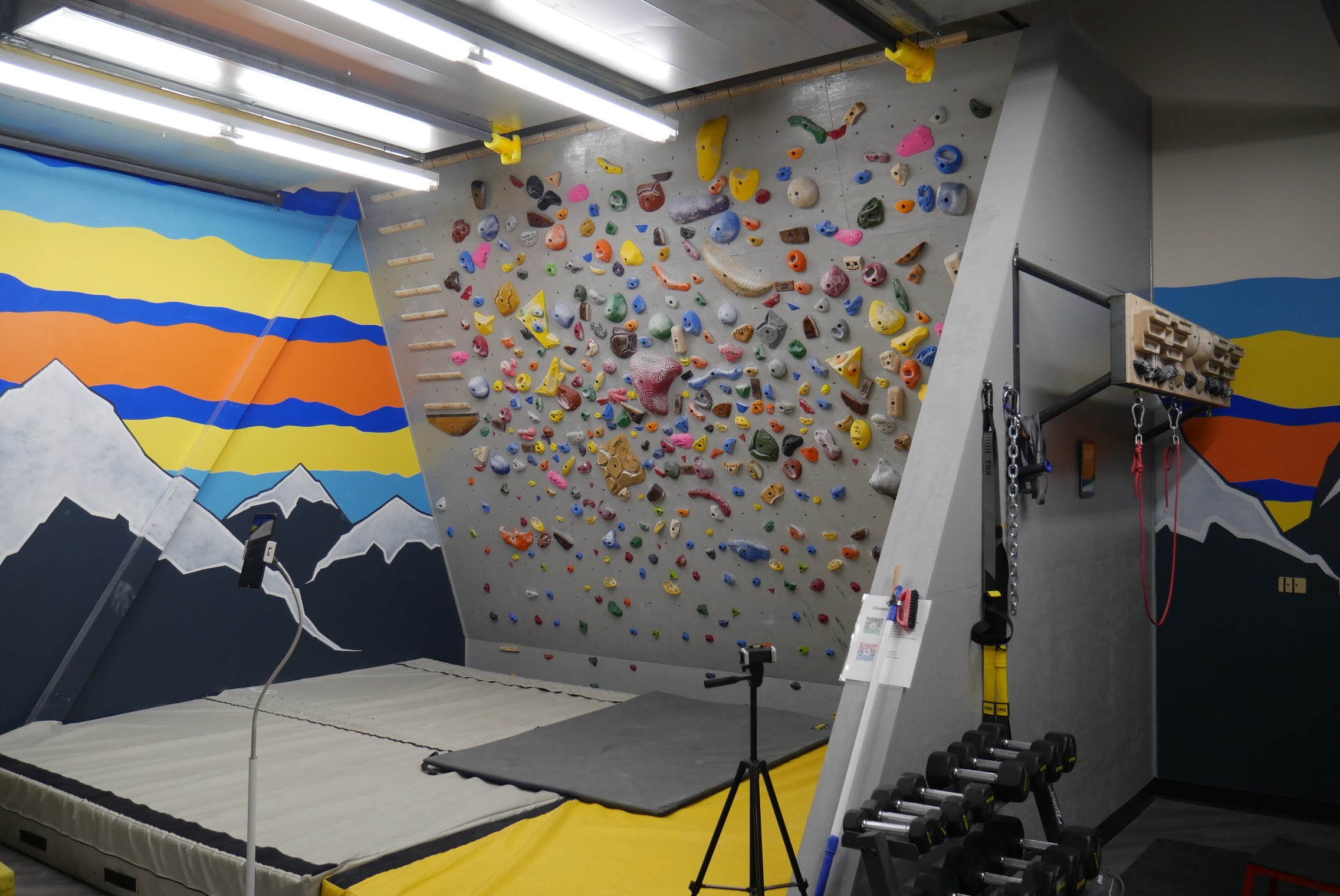 The Spray Wall
A spray wall is a versatile climbing wall that provides the utility to be used any way that you want! You can train strength, endurance, contact strength, and everything else. It just takes knowing how to manipulate the holds on the wall to fit your goals.
The spray wall also has set boulder problems on it! The boulder problems can be found on the RetroFlash App that is a QR code away from viewing. Send, project, and share your climbs with the Spray community!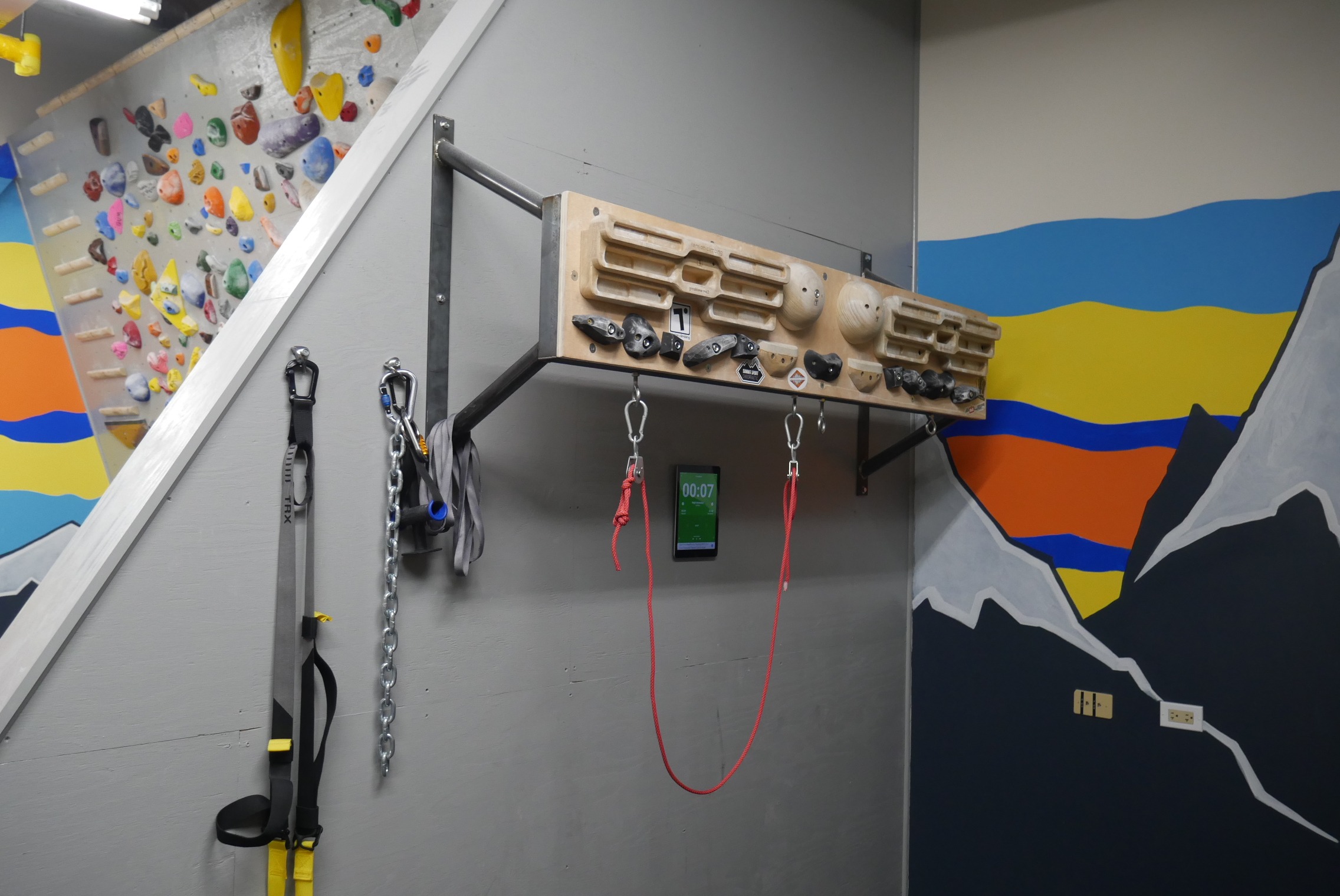 Advanced Hangboard Training
The Floating Hangboard Strength Station is fully equipped with two MK2 Tension Climbing hangboards, pulley systems to add or subtract weight to your hangs, and assorted additional holds for variable hanging challenges included Nature Climbing real sandstone edges for skin conditioning.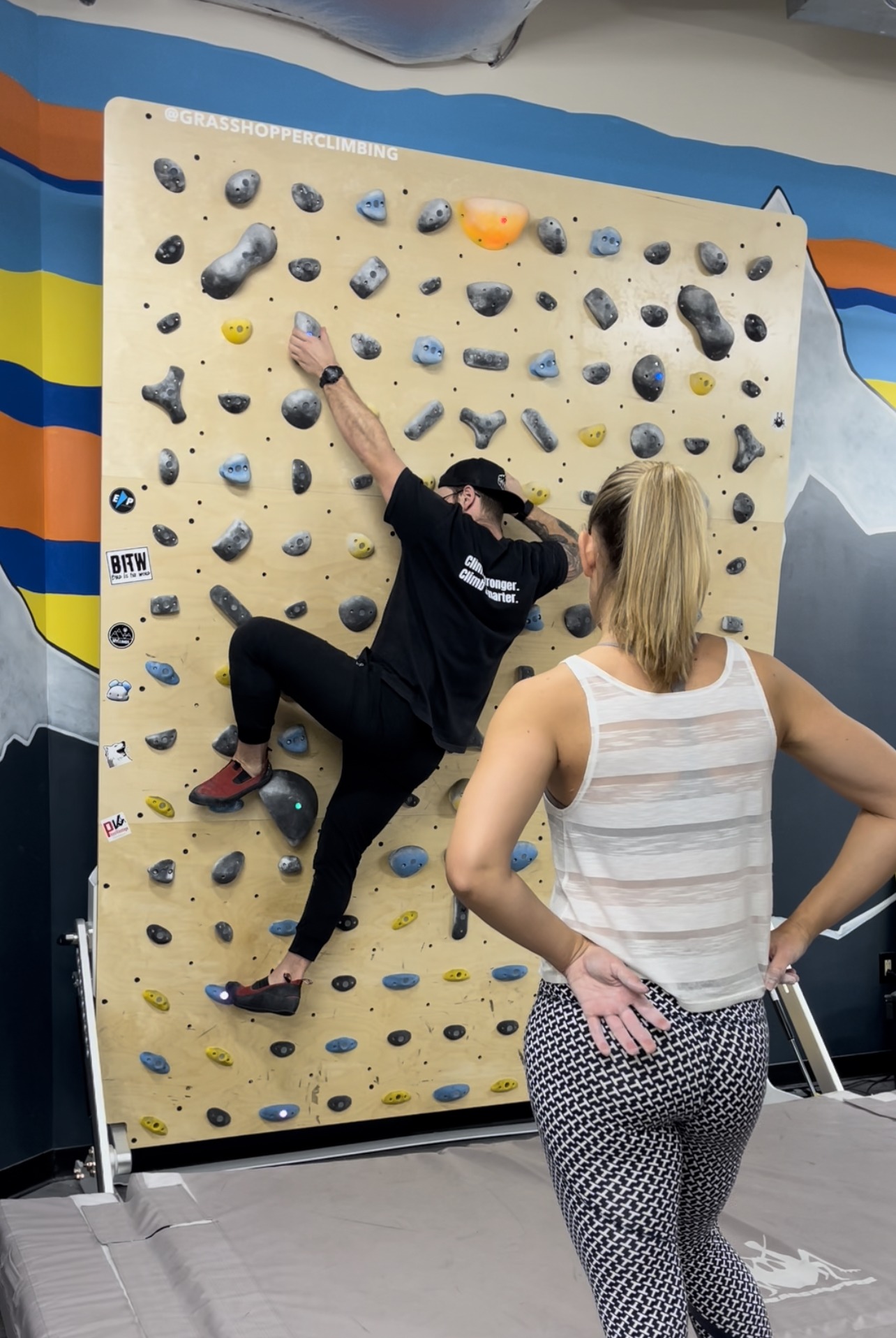 We offer 1-1 climbing lessons and personal training to those looking to maximize their experience. Training sessions are 1 hour long and may include skills lessons on the wall to strength training sessions specific to rock climbing.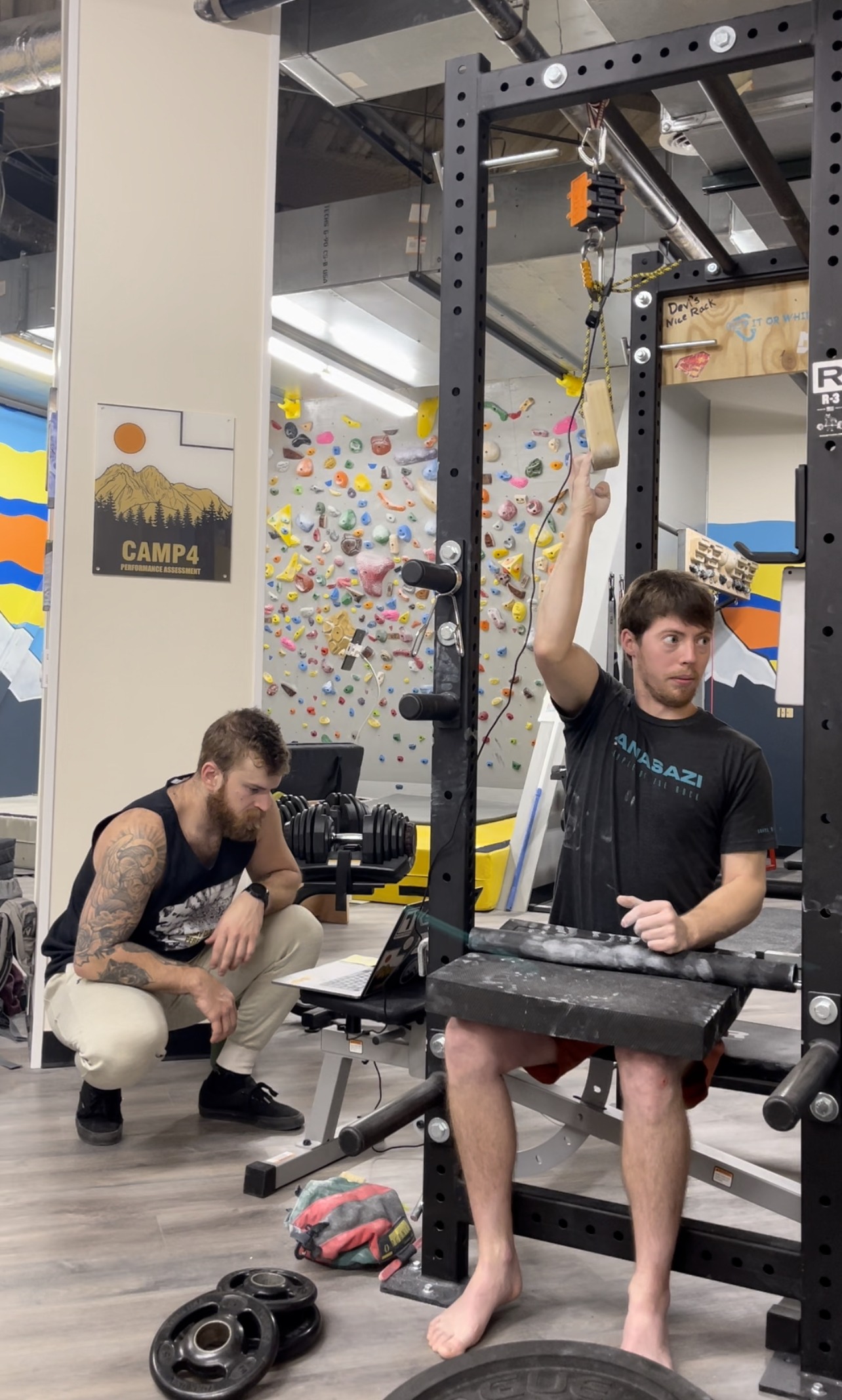 Utilizing the Camp 4 Human Performance Assessment climbers have the opportunity to accurately assess their strength, endurance, contact strength, movement velocity, and much more! This allows climbers to truly identify their strengths and weaknesses to build a plan specific to their needs!
Coach Collin McGee is a member of the Camp 4 Human Performance team led by Dr. Tyler Nelson out of Salt Lake City, Utah. Dr. Nelson is one of the leading minds behind modern day rock climbing performance and rehabilitation. Together, Dr. Nelson, Coach Gabe Olson and Collin, are training and educating climbers around the world on how to best improve their performance while mitigating injury.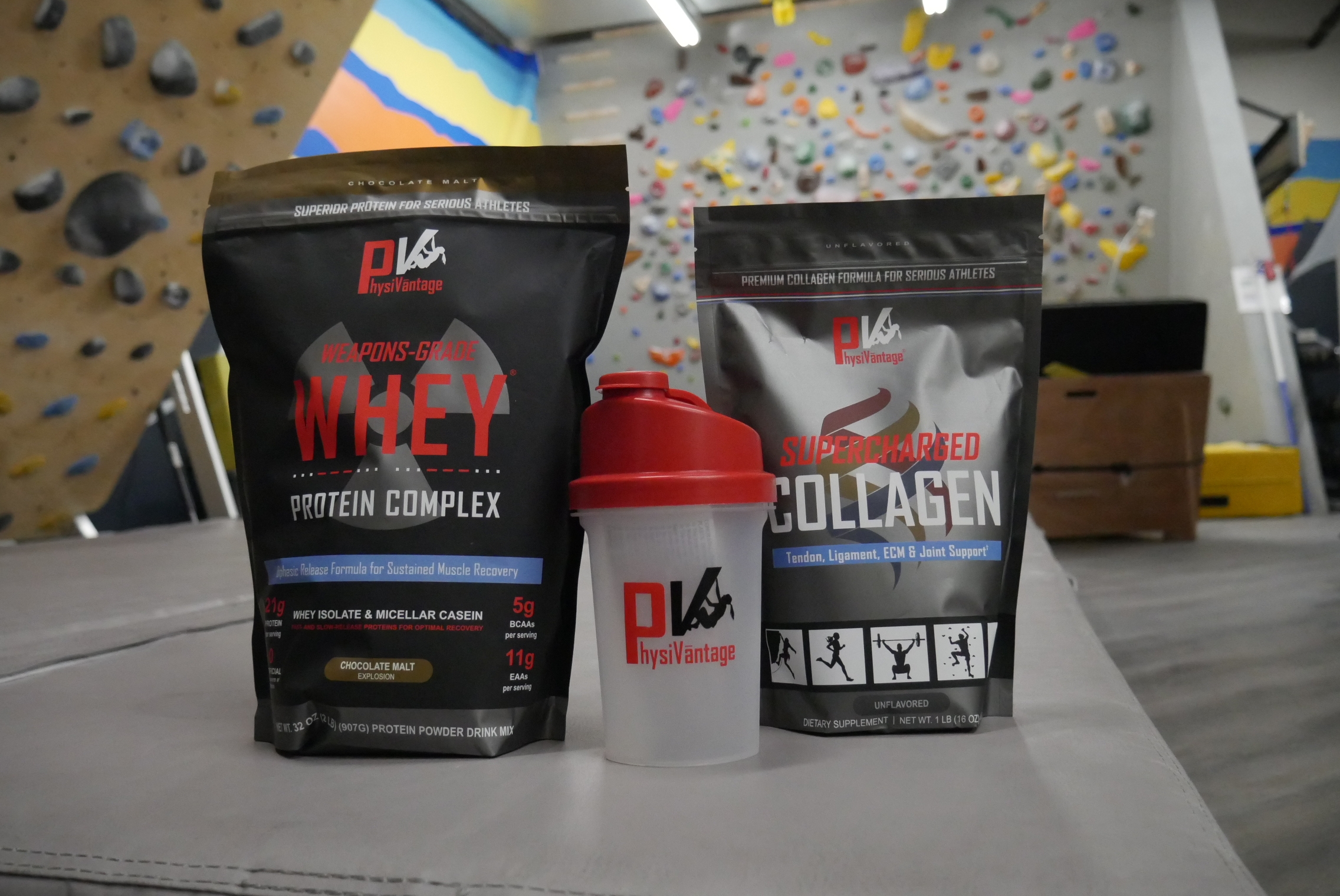 PhysiVāntage® is a complete lineup of nutritional supplements designed specifically for climbers! They cover a spectrum of needs for climbers from endurance enhancement to high quality protein for muscle and collagen for healthy and resilient tendons. We offer a variety of their products at our front desk!
What to Expect
The first session with your Alliance trainer will begin with our assessment. During the assessment process, you will be given the opportunity to establish your personal goals as well as establishing your performance needs based on ROM/Flexibility testing, General Movement, Posture and Gait Analysis as well as assessing your cardiovascular needs. Using the assessment as the starting point, our Professional Trainers design a personalized corrective and performance-enhancing program that will address your needs as well as your goals. Members can work with their Trainer on a full-time, part-time, or periodic schedule based on their interest, time, and financial parameters.
When it comes to fitness we know you have particular needs, frustrations, and preferences. One reason for our high client success rate is that we turn each member's distinctiveness into a training advantage. Alliance Trainers are masters at creating specialized programs that align with your goals while focusing on your overall fitness experience. We ensure that fitness becomes a part of your lifestyle and that you enjoy yourself in the process.
Learn more about our staff and what we have to offer.
Check out what our past and current members love about our personal training.
Schedule an appointment with us and get your personal training journey started.
Alliance Fitness Center
1 Meridian Blvd
Reading, PA 19610
Hours
Mon - Fri | 5:00am - 7:00pm
Sat - Sun | 8:00am - 12:00pm