Personal Training
Our trainers at AFC are equipped to create a specialized training experience just for you, to help you reach your goals. From athletes to our older population, to busy career people, we are ready to lead you to success.
Fitness doesn't always come easy
It takes commitment, time, knowledge, and perseverance, but with the assistance of our professional, certified staff, we work to make fitness an enjoyable part of your lifestyle. Whether you are just beginning a wellness program, in need of nutritional guidance, or looking for one-on-one personal training, we are here to make your exercise experience a very positive one.
An AFC Certified Personal Trainer has the education and expertise to assess your physical capacities and program you an individualized exercise program that fits within your abilities and goals. Whether you're an athlete looking to increase sports performance or a busy career person looking to stay fit and healthy, our trainers will set you up for success.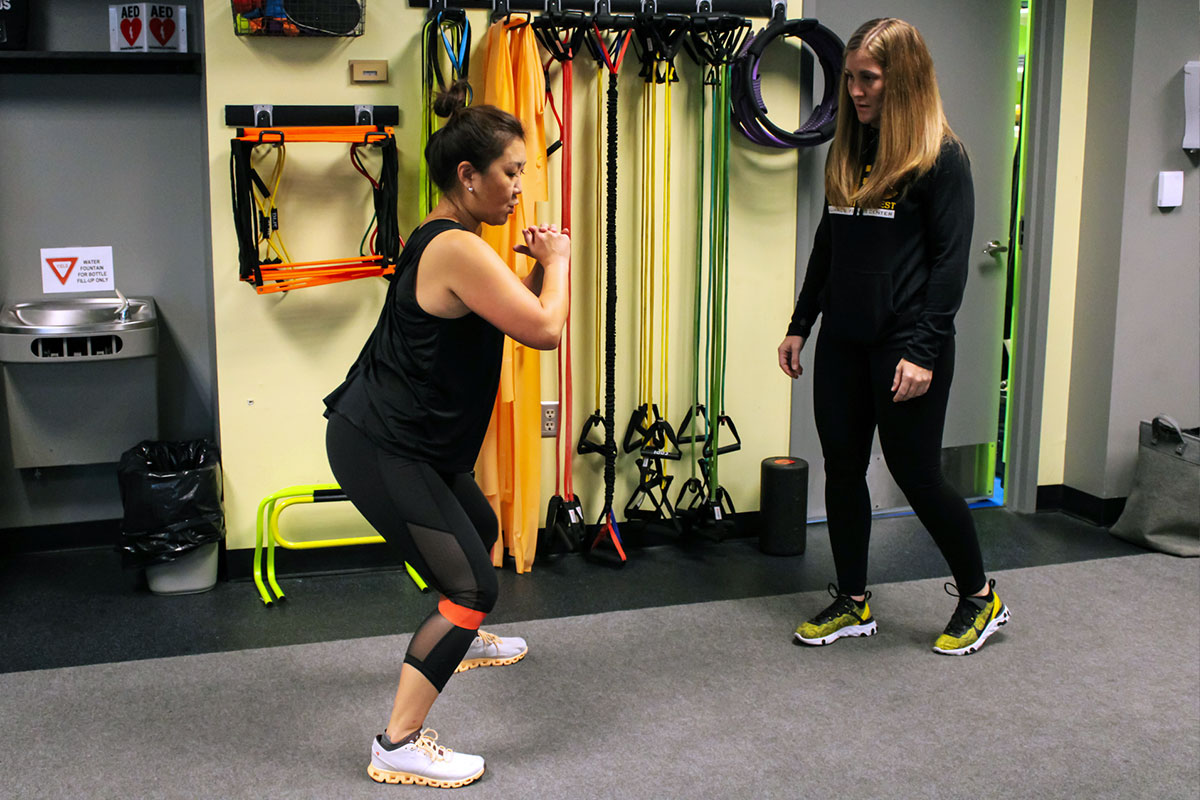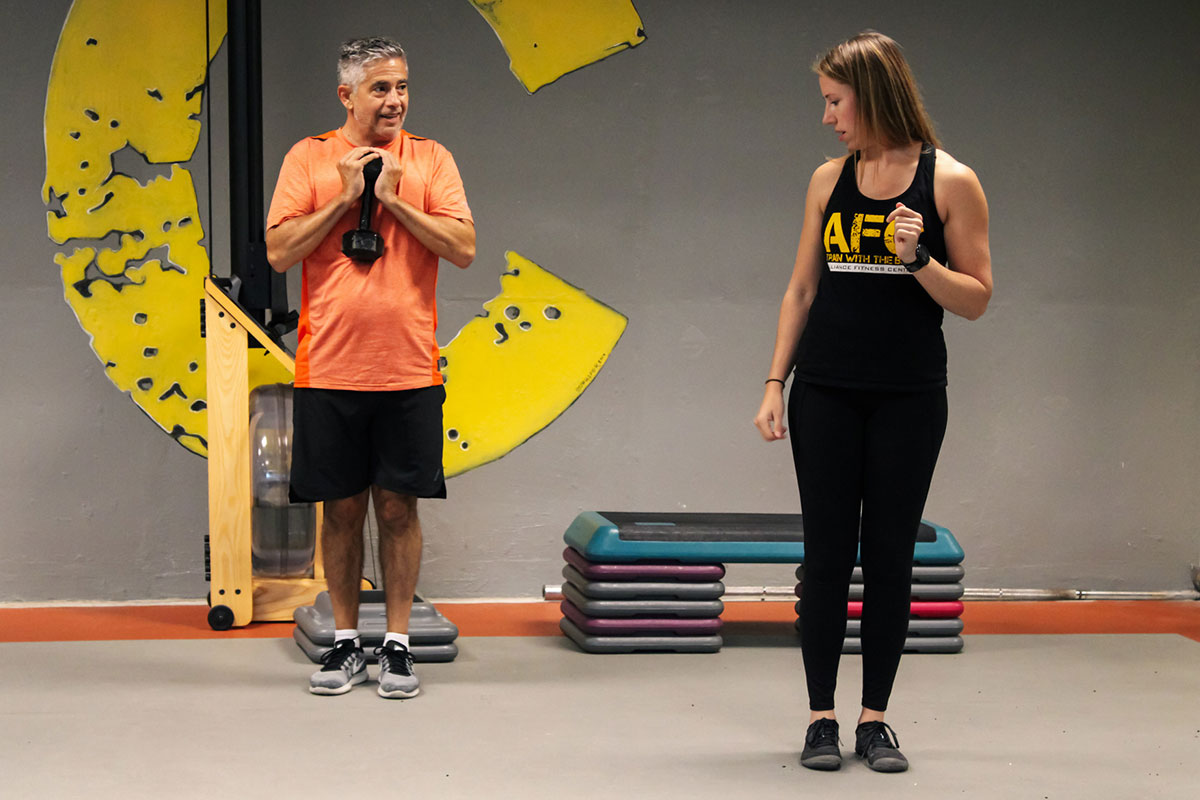 What to Expect
The first session with your Alliance trainer will begin with our assessment. During the assessment process, you will be given the opportunity to establish your personal goals as well as establishing your performance needs based on ROM/Flexibility testing, General Movement, Posture and Gait Analysis as well as assessing your cardiovascular needs. Using the assessment as the starting point, our Professional Trainers design a personalized corrective and performance-enhancing program that will address your needs as well as your goals. Members can work with their Trainer on a full-time, part-time, or periodic schedule based on their interest, time, and financial parameters.
When it comes to fitness we know you have particular needs, frustrations, and preferences. One reason for our high client success rate is that we turn each member's distinctiveness into a training advantage. Alliance Trainers are masters at creating specialized programs that align with your goals while focusing on your overall fitness experience. We ensure that fitness becomes a part of your lifestyle and that you enjoy yourself in the process.
Learn more about our staff and what we have to offer.
Check out what our past and current members love about our personal training.
Schedule an appointment with us and get your personal training journey started.
Alliance Fitness Center
1 Meridian Blvd
Reading, PA 19610
Hours
Mon - Fri | 5:00am - 7:00pm
Sat - Sun | 8:00am - 12:00pm